THE EUROPEAN ACTION WEBSITE

Link: Europe a Nation blog with more articles from European Socialist Action. Click here. View the covers of previous issues.
Click here for a comprehensive list of facsimile Mosley booklets and related memorabilia. Order by contacting the editor.
Established 2005 (now with PayPal facility for subscribing). 'European Action' is a registered trademark TM

Please note: the cartoon page has been moved to NUTTERS' CORNER
People of Europe Arise!
We are European Action!
We are European Socialists!
Contact the editor, Robert Edwards, here
The Only Real Alternative
to Global Capitalism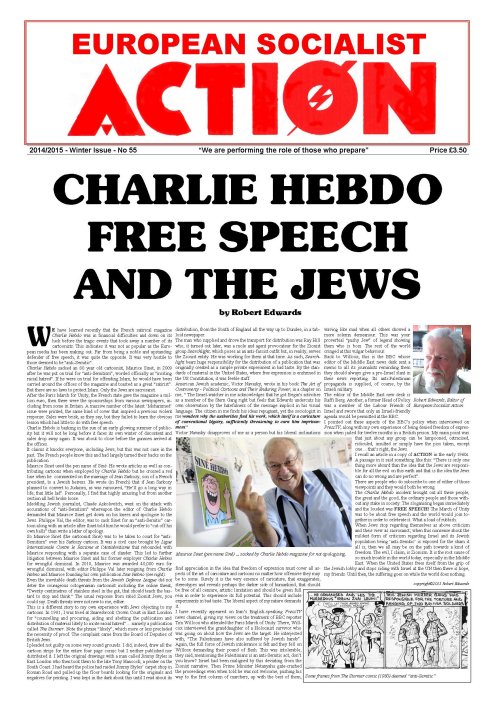 Cover of ESA No 55 - Ask for subscription details or pay through PayPal below
Back page of ESA No 48 ... also available on request as an A3 broadsheet
The forum for European patriots ... and others
The current issue, No 55, with four large format pages of news, comment and features.
Free sample back issue on request: European Action, PO Box 415, Ramsgate, Kent CT11 9WW
Regular contributors and editorial advice: John Roberts, Peter Kendall, Norris England, Dermont Clark, Gordon Stoker, Scott Ullah, Roger Haywood and Paul Armstrong.

PLEASE NOTE: THOUGH THE TITLE OF THE PAPER IS NOW EUROPEAN SOCIALIST ACTION WE, AS A GROUP, ARE STILL TO BE KNOWN AS 'EUROPEAN ACTION' AND SHALL CONTINUE AS SUCH INDEFINITELY. 'EUROPEAN ACTION' IS A REGISTERED TRADEMARK.
IN THE CURRENT ISSUE OF European Socialist Action No 55 (Winter Issue 2014/2015)


EDITORIAL: BRING RUSSIA BACK INTO THE EUROPEAN FOLD

CHARLIE HEBDO, FREE SPEECH AND THE JEWS by Robert Edwards

THE PRIDE OF WOLVES - music CD review by John Roberts, our culture correspondent
A BLOODY WASTE OF LIFE (part two): An excerpt from an article in the Catholic Herald on Henry Williamson and The Great War

PORTRAIT OF A LEADER: LARGE OIL ON CANVASS PAINTING OF OSWALD MOSLEY - A3 POSTER
THE POLITICS OF FREEDOM OF SPEECH by Ben Porter
A NEW FOUNDATION FOR EUROPA by Brian Gray - with a response from the Editor

ESTABLISHMENT COVER-UPS by Roger Haywood

YOUR LETTERS (A lively letters page)

NUTTERS' CORNER CARTOON No 5: PETER RUSHTON, assistant editor of Heritage and Destiny

STILL AVAILABLE FROM EUROPEAN ACTION
Two page A3 size pull-out on an anti-British fanatic who told The Sun newspaper that he would rather employ a paedophile than a British ex-serviceman. Free on request.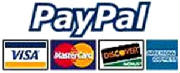 Subscribe now using PayPal - the easy way!
Credit cards accepted

UK annual subscription payments only
To change your subscription settings, click here.
Europe annual subscription payments only
To change your subscription settings, click here.